The first Villa in Monteromero received the German Passivhouse-Institute's certification 2018. It's the worlds most broadly acknowledged standard for energy-efficiency and sustainability of construction design.
Mostramos en esta sección de nuestra web, la primera Villa en construirse de las que formarán el conjunto de Villas Passivhaus MONTEROMERO.
En plena Costa del Sol, en la Cala de Mijas, provincia de Málaga, encontramos esta Vivienda Unifamiliar "The Wave House" con un superficie de referencia energética de 320 metros cuadrados, diseñada, construida y certificada bajo estándar Passivhaus.
Nuestra función en el proyecto ha sido como Consultores Passivhaus, prestando asesoramiento energético sobre soluciones constructivas, uso de materiales, simulación energética, cálculo de puentes térmicos, así como visitas de obra y seguimiento durante el proceso constructivo.
Las demandas de calefacción (10,2 kWh/m2a) y de refrigeración (11,0 kWh/m2a) son muy reducidas, con un amplio margen con el requerimiento límite del estándar Passivhaus (15 kWh/m2a para calefacción y 17 kWh/m2a para refrigeración). Se trata por tanto de una vivienda con un muy bajo consumo energético y que ofrece un altísimo nivel de confort interior.
---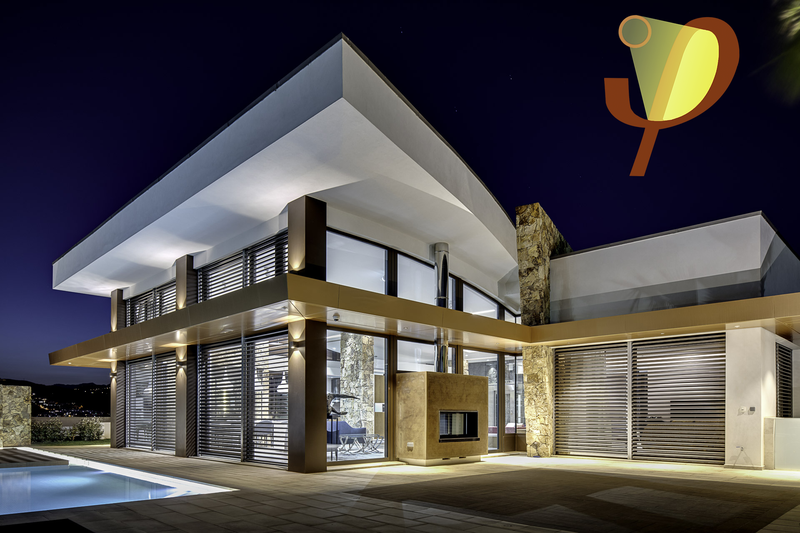 Arquitecto: Enrique Cacopardo Naranjo
Consultoría y Diseño Passivhaus: CASTAÑO&ASOCIADOS
Promotor: KIOMISU PARTNERS S.L.
Constructores: IN&AR Infrastructure Engineering
Fotografías: Ariel Ramirez / por gentileza de Griesser España
---
IMÁGENES DEL PROCESO DE CONSTRUCCIÓN
---